Quality System
TALENT INDUSTRIAL has total commitment to Quality Management System which forms the frame work for all company activities and processes.
With the pace of change and the rate of innovation, TALENT INDUSTRIAL is aware that a great process today will be imagined in a few months and obsolete shortly thereafter.
Thus, TALENT INDUSTRIAL continuously evaluates, analyze and improve its processes to keep the level of our product competence.
The Quality Management System is used to enable us to continually improve customer satisfaction by meeting their needs and expectations, improve quality performance and the value of our organization.
Our quality is based on the firmly anchored quality awareness of our dedicated employees on a positive, creative work ambience. To achieve this, we are reviewing and refining our processes to ensure we are one step ahead in our preparation and when approaching any project or task.
With unwavering commitment to quality, we have implemented controls and procedures proven to meet the quality standards.
You can expect excellence from design to delivery, continuous in-process inspections through final inspections.
All of our QC employees are specially trained and regularly lectured to keep them informed with client feedback. This is to find solutions to any problem to make production more efficient and ensure any defects that occur are never repeated.
Quality Control procedures
The production of pipes and fittings requires the supervision, regulation and control of all the working operations. All results are recorded and documented.
Internal Control
Skilled employees ensure that all assessments are carried out according to the ap- propriate regulations and fulfill all technical arrangements in accordance with the quality policy.
All internal quality controls are documented, recorded and stored in accordance with the provisions of law
Our Standard Includes:
final inspection and sample tests on the production batches.This procedure is required by the standard that regulates the Quality Management System (UNI EN ISO 9001) and the relevant protocols for the quality control of piping systems for the transport of water inside buildings (UNI EN ISO 15874, ASTM F2389, etc.).
Acceptance testing of raw materials and incoming goods .
 Inspection and testing of products .
Process control .
ACCEPTANCE OF INCOMING GOODS
All incoming goods are subject to specific tests that guarantee that incoming products conform to the specified requirements.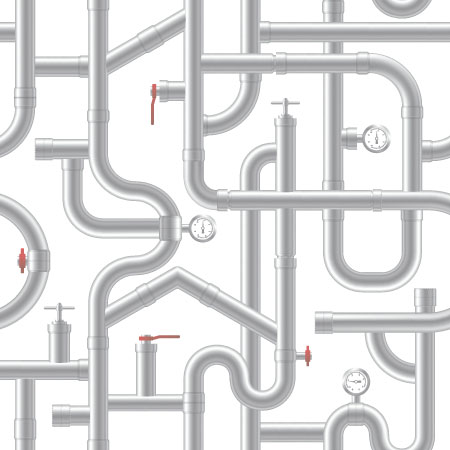 IN PROGRESS INSPECTION AND TEST
The quality plan adopted by TALENT INDUSTRIAL requires that tests and inspections are carried out before and during the production process.
During the production phase, the quality plan establishes that products pass the following tests:
 dimensional check
 surface check .
 marking check .
 control of process parameters .
The samples are collected and sent to the quality department that performs quality checks and performance testing on the products and submits them to various degrees and types of stress (pressure, temperature, oxidation, etc.).
FINAL INSPECTION AND TESTING
The quality plan adopted by TALENT INDUSTRIAL requires that the inspections and tests are carried out on the entire production cycle.
All test results are documented in the test report and the certificate (available on request).
Final tests include:
internal pressure test at 95° C (time and pressure are specified in the reference standard)
homogeneity test with polarized light microscopy

elongation test with dynamometer

tensile test (> 23 N/mm2) with dynamometer

After the final tests, more tests are carried out on some batches

thermal cycle: pipes and fittings are subjected to temperature cycles lasting 15 minutes at 95° C and 15 minutes at 20° C with a pressure of 10 bar for a total of 5.000 cycles

oxidation induction time: determining the percentage of antioxidants in the product after the extrusion process; - thermal stability at 110° C for 8.760 hours (= 1 year).
STORAGE/PACKING/SHIPPING
Upon positive test results, the products are suitably packaged and stored in suitable warehouses.
The internal procedure regarding the method of packing, storage and shipping of products is represented by the following diagram.
EXTERNAL AUDIT
TALENT INDUSTRIAL submits its management and production system to external audits performed by third party certification bodies.
The external audit consists of tests carried out at given intervals.
Audit frequency depends on the procedure established by the spe- cific standard and by each certification body.
The external supervision also provides:
verification of the quality system;
 calibration of test equipment;
hygiene and toxicity tests.